Videndelingsnetværk om ansvarlige løsninger
I NetWork er der særligt fokus på at skabe gode rum for videndeling blandt klimaengagerede og klima-ansvarlige i virksomheder og organisationer – både offentlige og private, og i foreninger.
Når det handler om en ongoing forbedring af planeten, så mener jeg, at vi som professionelle har en forpligtelse til at dele viden om, hvordan man - i praksis - kan skabe handling bag de gode intentioner.
Via særlige metoder og effektive faciliteringsgreb kan vi hjælpes ad mod en omstilling til øget cirkularitet og grøn socialt ansvarlig produktion. Hvis I får aktiveret mange flere stemmer, kan I som organisation få udnyttet mange flere ressourcer – i øvrigt på en meget cost effektiv måde, der samtidigt skaber megagod energi i og på tværs af organisationer ;o)
Tror du også på, at vi kommer længere, hvis vi deler vores viden, så hold dig ikke tilbage med at kontakte mig.
Aktuelt arbejdes der med afsæt i to videndelingstilbud - der naturligvis kan tilpasse din organisation og dine behov: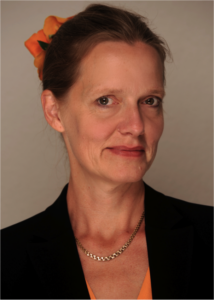 Organisationsinterne videndelingsnetværk for større organisationer
Organisationsinterne videndelingsnetværk kan, på en meget konkret måde, understøtte bæredygtig-hedschefer og klimaansvarlige i at få 'høstet' den enorme viden, der findes på tværs af alle medarbejdere. Og netop dét hjælper big time på, at nye klimatiltag i praksis kan implementeres med medvind frem for bureaukratisk modstand.
Via enkle metoder, der ikke koster meget ledelses-tid, og ej heller mange medarbejderressourcer, kan konceptet understøtte bæredygtighedschefer og klimaansvarlige i at få organisationen med sig, så de kan få 'høstet' den enorme viden og de mange nye idéer, der findes på tværs af alle ansatte.
Samtidigt trænes organisationen i at arbejde agilt og silo-resistent, da bæredygtigheds-formålet jo netop kan drive energien de rette steder hen.
Tværgående videndelingsnetværk for klimaengagerede i større organisationer
De tværgående videndelings- og sparringsnetværk om bæredygtighed er for dig, der ser et kæmpe potentiale for at mødes på tværs af organisationer.
Vi har alle noget, vi kan lære de andre! Og har reelt ikke ret mange gode argumenter for ikke at fortælle andre om dét, vi lykkes med.
Ligeledes kan alle organisationer få gavn af at lærer af andre, fx når det handler om at bede om sparring på de opgaver og tiltag, vi synes er svære eller måske tæt på umulige at få implementeret.
I alle tværgående netværk er der naturligvis et højt fokus på fortrolighed. Formålet er jo at få delt så meget som muligt, men altid med klarhed om hvad der må deles og hvad der ikke skal deles.
Proces og videndelingsmøder - både interne og tværgående - faciliteres af professionel netværksekspert. Det er oftest er mig - Bettina Skårup - der står for at holde jer til ilden og skabe fokus og fremdrift. Og jeg ved lidt om, at de bagvedliggende koncept virker, da det er velafprøvet af +1000 deltagere.
Jeg har også erfaring med at jounglere med mange parallelle grupper/netværk samtidigt. Og så hjælper jeg jer også med hurtigt at kunne overtage styringen selv efterfølgende, så I ikke behøver at have mine ydelser med i CO2-regnskabet særligt længe.
Så kan jeg komme videre og hjælpe andre virksomheder i gang, og I kan arbejde trofast videre i de videndelings- og sparringsnetværksgrupper, vi sammen har fået etableret. Og som skal hjælpe dig - og planeten - videre mod at skabe mere ansvarlig løsninger.